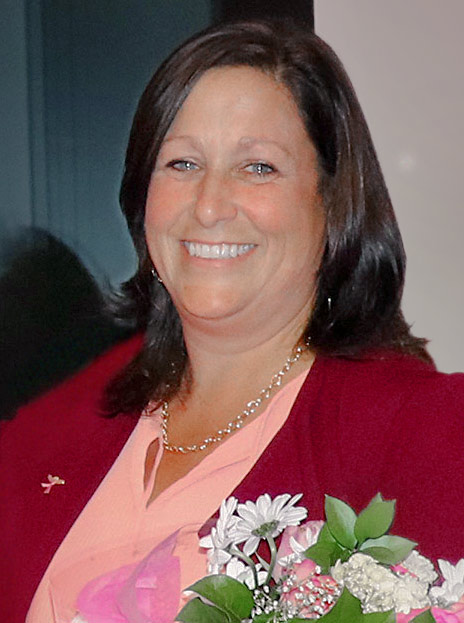 At our 12th annual Tinis for Tatas event, we recognized the Kayte J. Faux Award recipient Stefanie Krajcsovics. Stefanie has been an integral part of the success of Helen's Angels, lending her time and creativity to ensure that our events are top notch. Similar to the award's namesake, Stefanie's selfless commitment to the organization is unwavering and her contributions make Helen's Angels a better organization. And her good news continues—in addition to being the recipient of this year's Katye J. Faux award, Stefanie is also recently engaged. On behalf of the organization and all of the Angels, we send a hearty congratulations to you Stefanie!
Watch This!
Helen's Angels co-founder Missy Quinn talks to NBC10's Breanna Weick about how the loss of her mother gave rise to the organization.
Cancer is a truly insidious disease, often striking without warning and showing no bias in terms of who it affects.  There are many ways in which our society responds to this challenge whether through research, treatment, fundraising, and more. Each is important in its own way. Helen's Angels is reaching out to those who are dealing with breast cancer within the greater Philadelphia area. In our own way, we are seeking to improve the quality of life for those who are meeting the daily challenges of the disease.
On behalf of Helen's Angels, I thank you for your interest in our organization. We welcome your participation as an angel or as an attendee or sponsor of one of our fundraisers!
Missy A. Quinn
President and Co-Founder of Helen's Angels